Guest
Guest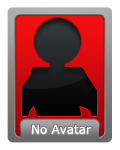 Subject: Is This Clan Even Still Here? xD Fri May 07, 2010 7:47 am

---

can some 1 tell me whats going on? xD ... no on is not on forums >.<
Admin
Owner





Posts

: 90


Points

: 6704


Reputation

: 3


Join date

: 2010-02-27


Age

: 22


Location

: Belgium


Subject: Re: Is This Clan Even Still Here? xD Fri May 07, 2010 6:31 pm

---

Hi, yea there are some ppl who checks it. But we are thinking of kicking the inactive ppl , + we will ask all members to be active again on our forum because i really putted long work in this and i should appreciate if i get something back for it

________________________________________________

I'm only availible at Wednesday , Friday evening , Saturday , Sunday (i sleep at school).

Any problems or questions feel free to contact us at :

Situation-Critical@hotmail.com
suNix
Clan Member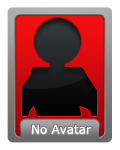 Posts

: 23


Points

: 6409


Reputation

: 0


Join date

: 2010-04-25


Subject: Re: Is This Clan Even Still Here? xD Tue May 11, 2010 7:21 am

---

good idea but do you think that kick ppl for not active on forum is not a little bit to hard? maybe some ppl have to work and cant cheack the forum everyday?
at last some of ppl not even registred at forum but are in the clan so you dont have to wondering about the activeness on forum!
Admin
Owner





Posts

: 90


Points

: 6704


Reputation

: 3


Join date

: 2010-02-27


Age

: 22


Location

: Belgium


Subject: Re: Is This Clan Even Still Here? xD Tue May 11, 2010 10:40 am

---

suNix wrote:

good idea but do you think that kick ppl for not active on forum is not a little bit to hard? maybe some ppl have to work and cant cheack the forum everyday?
at last some of ppl not even registred at forum but are in the clan so you dont have to wondering about the activeness on forum!

I know but ill ask them to register on forum and be at least 1 time on in 2 weeks.

________________________________________________

I'm only availible at Wednesday , Friday evening , Saturday , Sunday (i sleep at school).

Any problems or questions feel free to contact us at :

Situation-Critical@hotmail.com
Sponsored content

Subject: Re: Is This Clan Even Still Here? xD

---